Meet The Next Generation Of Hilfiger
Today, I was very excited to get to chat about fashion with Jaimie Hilfiger, who is on her way to becoming the next generation of her uncle's famous, cool brand Tommy Hilfiger. We dove in to what made fashion become her career choice, her modeling history and she gave us her top three tips of being successful in the fashion industry. Check out what she had to say!
What inspired you to start a career in the fashion industry?
I was always very creative when I was growing up. From a young age, I was very interested in fashion, dressing myself and choosing my own outfits. Once I started modeling, I fell more in love with clothing, hair and makeup. I never considered another career other than modeling and designing. It has always been in my blood.
Can you tell us an interesting story that has happened in your career lately?
One of the most interesting stories of my career happened a few years ago. I moved from Beverly Hills to Miami Beach and I noticed that my skin started to react very poorly to the change in weather. Red blotchy patches started to appear on my face and they were itchy. This was one of my worst fears because I was at the height of my modeling career and booking multiple covers and magazine features. Photoshop can only fix so much and I don't like overly-edited images. I visited the best dermatologists and was ultimately diagnosed with Rosacea. After trying every product on the market, nothing seemed to take away the redness and eliminate the bumps until I tried the La Curcio Beauty Collections. Since the products worked so well, I formed a friendly relationship with the Founder, Jacki Curcio, and she created exclusive products designed just for me and my sensitive condition. The products didn't just mask my condition, but they cured it. Since they worked so well, I told Jacki that we needed to introduce these products to other people who are suffering from skin sensitivity and Rosacea. The Jaimie Hilfiger Collection by La Curcio was born! Since then, our Calming Masque and Red Tea Calming Serum are our best sellers and, of course, my favorite products.
I solved my own skincare problem that ultimately lead to an enormous career change as well.
If you could collaborate with anyone on a clothing line, who would it be?
I would love to do a collaboration with Victoria Beckham. I have been a fan of her clothing line for many years. I love her pieces because they are classic and timeless. I think that my added touch of glamour would mix beautifully with the simplicity and elegance of her designs.
Which fashion icon has inspired you the most?
I have loved Jennifer Lopez's style since I was a little girl. Even though her style has evolved throughout the years, she's always remained consistently glamorous. Her red carpet looks are always timeless and perfection. Being a New Yorker, I love the way she adds a touch of New York flair to her street style. I am constantly inspired by her fashion.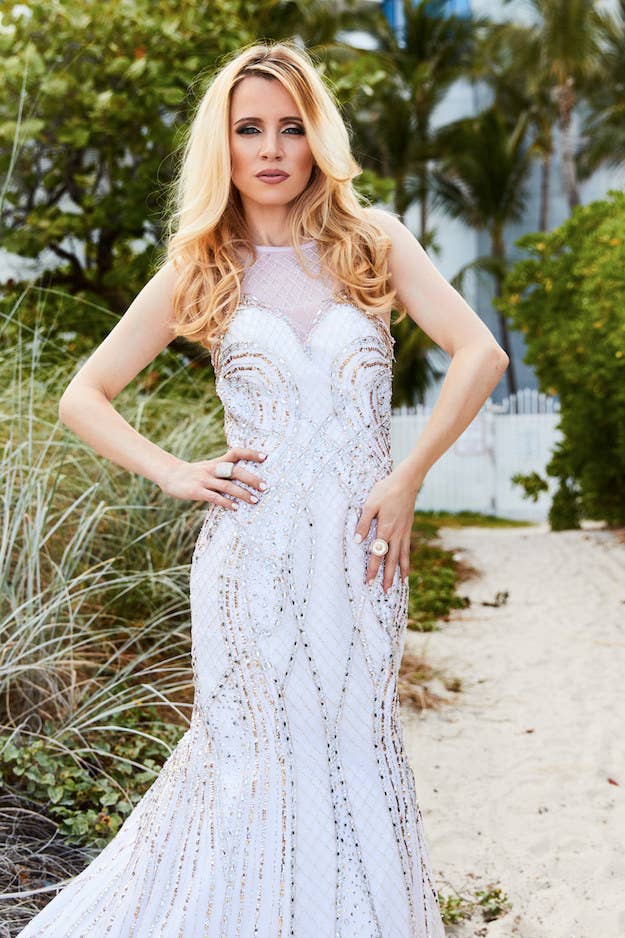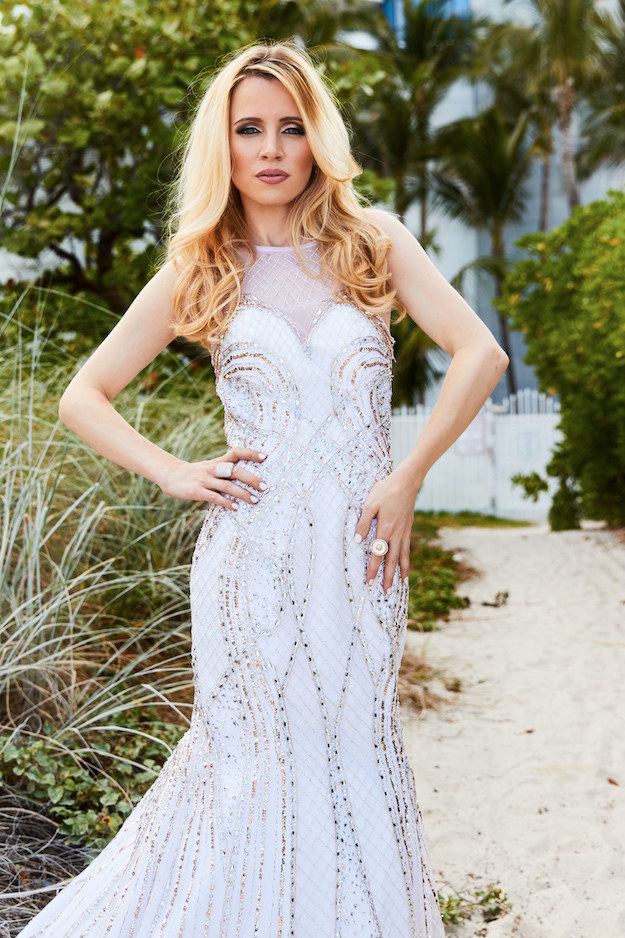 What advice would you give a young professional just starting out their career in fashion?
The fashion industry is extremely cutthroat. From attending fashion shows at a young age, to interning at my uncle's (Tommy Hilfiger) showroom during college, I always remember thinking that people take fashion very seriously. Showrooms have as much movement, stress, and excitement as a hospital emergency room. Now that I'm older, and wiser, I understand why. People choose a career in the fashion industry because it's their passion. That's why it's taken so seriously. Like any job, there are deadlines that need to be met and inspiration that needs to be given daily. If you trulywant to embark in a career in fashion, dive in head first and get ready for a fast paced career every day of the week. There are no laid-back Fridays. Sharks are born swimming.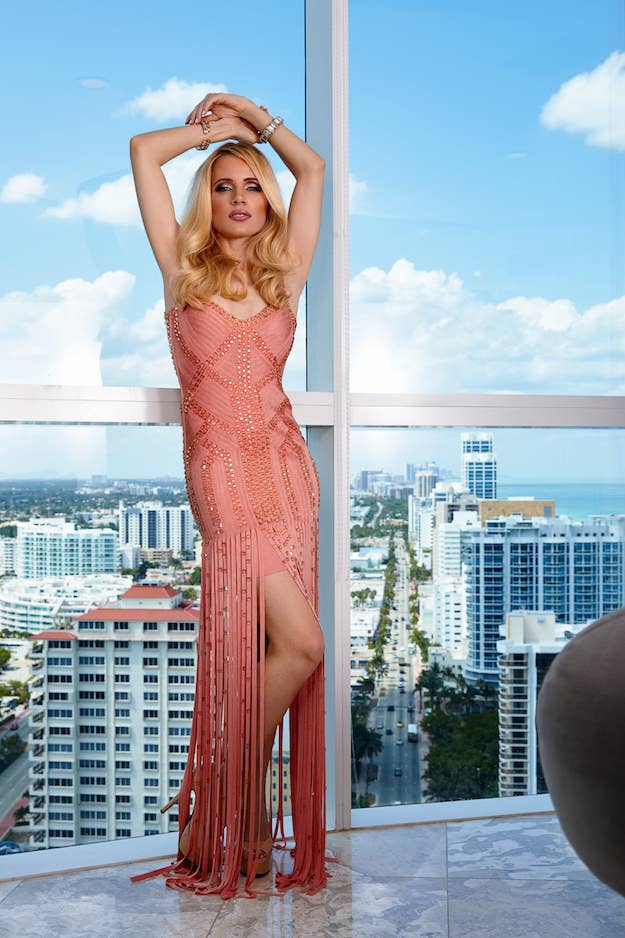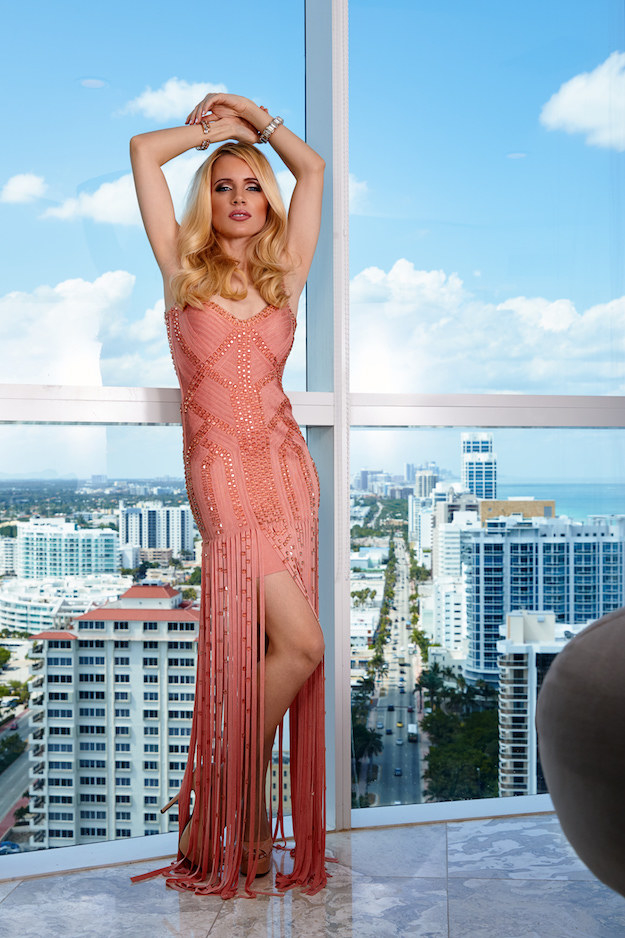 The fashion industry is always changing to stay current on trends. Where do you see the fashion industry going in the next 5 years?
I believe fashion is a circle. It's a constant rotation of trends and styles that become hot for a season and then cycle back around to become popular again in a few years. That being said in the next five years I believe that neutral colors and minimalistic fashion will be in style. I see the "less is more look" will be very fashionable.
If you could go back in time and give younger self advice on your fashion career, what would you tell yourself?
I would absolutely tell myself (or my mother) to start modeling at an earlier age. I began modeling when I was seven years old, but looking back I wish I began younger. I definitely had the drive, discipline, and personality. I also would have not taken time off when I was in high school because fashion is ever-changing and constantly moving. It's important to have a portfolio of work to show that.
Could speak a little on the importance of brand identity in the fashion industry? Did you find this hard to create your own identity living in the shadows of your famous relative?
What I find most challenging is that fact that people assume my success in modeling, fashion commenting, creating my beauty line, etc. has been because I have received help from my famous relative which is not true. Even some of my own extended family members have thought this in the past. While my uncle and I have a very good relationship, it is strictly family-based and not career-oriented. My success has come from hard work and dedication and help from my amazing team. Early on, we established an identity that we wanted to portray for the Jaimie Hilfiger Brand and we stuck to it.
What are your "three tips for success" for a career in the fashion industry?
My three tips for success for a career in the fashion industry are:

Do not lose sight of who you are and your own personal style – Many times people told me to change up my image and to stop being so glamorous all the time. After discussing this with my publicist, she explained that being glamorous is who I am and it's what makes me recognizable.
Do not give up – Whether you want a career in modeling or designing, there is a lot of rejection in the fashion industry. If it's something you truly want, it's important not to give up and not to lose sight of your ultimate goal. I always say not to lose track of the north.
Do not take yourself too seriously – Like I mentioned before, the fashion world is a constant rotation of trends that evolve over time. You may think that you made a mistake with a photo, for example, but years later, you may have an amazing photograph. I love to look back at my older modeling photos and share them with social media because I may have not liked them back then, but they look cool and current now.
What's so beautiful about fashion is that it lets you express your true self whether it be through modeling, designing, photography, etc. Keeping in mind these three tips will help you succeed without sacrificing your individual spirit.
This post was created by a member of BuzzFeed Community, where anyone can post awesome lists and creations.
Learn more
or
post your buzz!